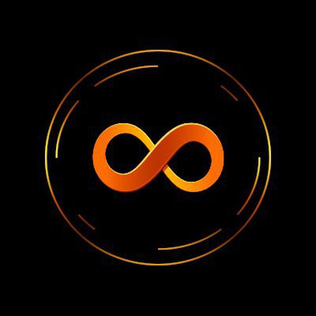 We believe in your success and that big data can help you achieve the best results for your business, regardless of your field or target market.
PHASE 1: FOUNDATION:
Project Conceptualization
Market Research and Feasibility Study
Initial Planning
Development of the Epeiron Whitepaper
Incorporation of Epeiron as a legal entity in Singapore
Hiring a USA attorney to prepare a legal opinion for Epeiron and other legal documentation
Website Launch and Social Media Presence
Smart Contract Development (BEP-20)
Phase 2: Fundraising and Token Generation Event (TGE)
ICO Application to Leading Exchanges
Secure partnerships with major cryptocurrency exchanges to ensure seamless listing of the epeiron token post-ICO.
TGE Launch on Gate.io Startup Program
Development of Epeiron Fintech App
Epeiron Token (EPN) Launch
Launching the job application portal for game/blockchain developers
Commencing development of "L.M.S - Last Man Standing" and "Epeiron Football" games, optimizing graphics, gameplay, and console compatibility
Establishing the Epeiron Exchange app, offering user-friendly cryptocurrency trading and management
Initiating the development of the Epeiron Digital Marketplace, focusing on secure transactions, NFT integration, and ease of use
PHASE 3: GAME LAUNCH AND INITIAL EXPANSION
Launch "L.M.S - Last Man Standing" on Android, PC, PlayStation, and Xbox, captivating players with stunning graphics and rewarding gameplay.
Roll out "Epeiron Football" on Android, PC, PlayStation, and Xbox, presenting formidable competition to established football gaming franchises.
Launch targeted marketing campaigns to attract gamers, highlighting the unique rewards and financial incentives.
Introduce the Epeiron Digital Marketplace app, offering users a secure platform to buy, sell, and trade digital products.
Initiate preparations for the introduction of the Epeiron E-commerce Stores, with a focus on blockchain integration and diverse product offerings.
PHASE 4: INNOVATION AND EXPANSION
Unveil the Epeiron E-commerce Stores, showcasing its blockchain-powered payment solutions and user-friendly interface.
Introduce the Epeiron Travel App, providing AI-powered travel itineraries and cryptocurrency-based payments.
Implement the Epeiron Debit Card, enabling users to spend cryptocurrency assets in the real world.
Expand the user base through targeted marketing, influencer collaborations, and global advertising campaigns.
Enhance user engagement by introducing community-driven features, tournaments, and events within the gaming ecosystem.
PHASE 5: CONTINUOUS GROWTH AND GLOBAL IMPACT
Focus on enhancing gameplay with regular updates, new game releases, and collaborations with gaming influencers.
Launch additional apps, such as the Epeiron Shopping App, to cater to diverse user preferences.
Strengthen the Epeiron community with staking and yield farming options, offering users more ways to earn and grow assets.
Establish partnerships with universities for the Epeiron Payment Service, simplifying international tuition payments.
Drive global expansion by localizing platforms and services for different regions, languages, and cultures.
Continuously repurchase and burn tokens to enhance token value and attract investors.
PHASE 6: SUSTAINABILITY AND SUCCESS
Innovate by exploring emerging technologies, trends, and user preferences, ensuring Epeiron stays ahead.
Launch the Epeiron Blockchain, offering unique features and functionalities that set it apart from existing solutions.
Establish the Epeiron Foundation, supporting education, environmental initiatives, and social impact projects.
Forge partnerships with financial institutions to provide wider access to Epeiron Debit Cards and payment services.
Monitor trends, user feedback, and technology advancements for strategic adjustments and continuous optimization.
Propel Epeiron to achieve a dominant position in the gaming, blockchain, and fintech industries, creating a legacy of innovation and enduring value.
Epeiron has achieved several key milestones. The project has successfully completed Phase One, which involved launching a website, deploying a smart contract on the Bep20 blockchain, creating a staking DApp and contract, and officially incorporating the project. The team is now advancing to Phase Two, focusing on the ICO stage. Epeiron has submitted an ICO application to the Gate.io Startup program and is eagerly awaiting updates on this exciting opportunity.